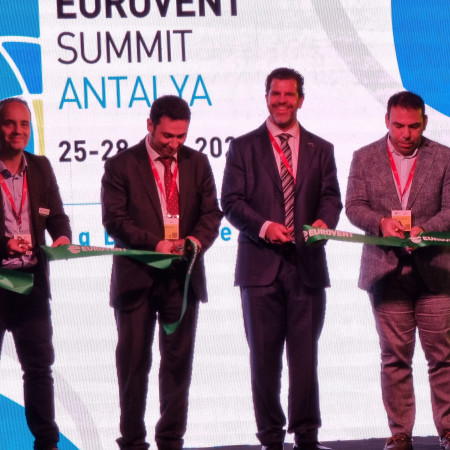 Last week our team of three Audrius Kliopkinas, Viktor Levickij and Giedrius Taujenis attended Eurovent Summit 2022 in Antalya, Türkiye.
 
First of all we would like to thank the organizers for such an amazing event that has been very informative, productive and entertaining.
 
We have received our first Eurovent Certification back in 2013! Since then, Eurovent has been a big part of us growing and keeping up with new trends and regulations.
With on average more than 500 manufacturers, industry associations, engineering societies, laboratories and political decision-makers participating in around 50 meetings, seminars and events, Eurovent Summit has developed into a major meeting place of our industry with a reach beyond the EMEA region.