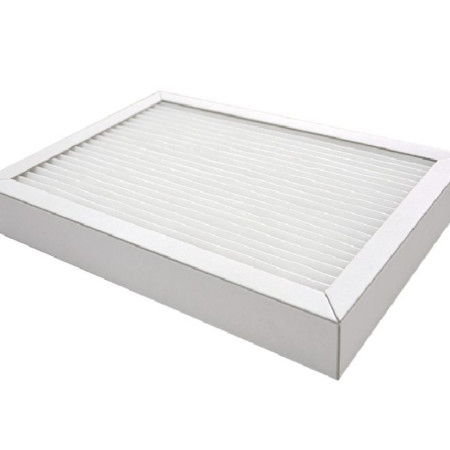 The primary purpose of an air filter is, of course, to filter air, preventing dust and polutants from entering the air handling unit. The air filter of your air handling unit needs to be cleaned or replaced regularly as dirty air filters have a negative effect on the balance of an HVAC system. New filter will increase the efficiency of your air handling unit while reducing energy consumption.
Tips:
Panel filter is designed for one-time use. Replace clogged filter with the new one of the same quality and dimensions as the original.
Timely filter replacement ensures energy efficiency of the unit.
Maintenance interval in accordance with the degree of contamination of the filters or notification on the control device (at least every 3 months).
Keep at least one set of replacement filters in stock. Store in a dry and dust free area. Avoid contamination and damage. 
Filter Replacement:
Stop the AHU before filter replacement. This will prevent the penetration of any dust into the ventilation system falling from filter during replacement.
Use particulate respirator during replacement.
Vacuum clean the inner surfaces of the filter section and/or wipe it clean with a damp cloth.
Insert new filters, set back covers.
Reset filter timer. 
SMARTY 3X V/4X V