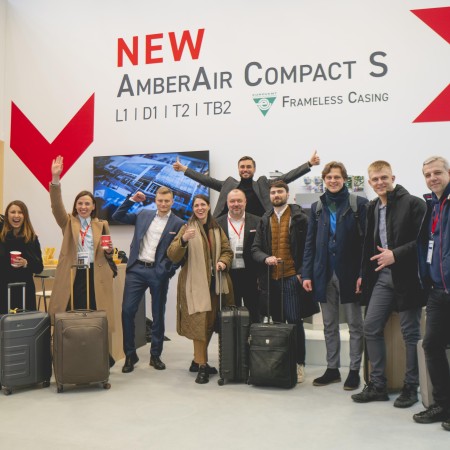 As one of the leading events in the world of HVAC (Heating, Ventilation, and Air Conditioning), the ISH exhibition has been a fantastic opportunity for us to showcase our innovative products and connect with professionals from around the globe.
With over 2,500 exhibitors and more than 200,000 visitors, ISH brought together industry leaders, experts, and decision-makers to discuss and showcase the latest trends in building and energy technology. The event provided a unique platform for SALDA UAB to present our cutting-edge ventilation systems and energy-efficient solutions.
During the exhibition, we proudly displayed our flagship products, including our highly efficient air handling units and heat recovery ventilation systems. The positive feedback we received from attendees affirmed our commitment to delivering high-quality and sustainable products to our customers.
In addition to showcasing our products, the ISH exhibition served as an excellent networking platform. Our team had the chance to engage in insightful discussions with industry leaders, forging new partnerships and exploring potential collaborations. As a company dedicated to continuous growth and improvement, these interactions have been invaluable.
ISH 2023 has been a remarkable experience for the SALDA UAB team, and we are grateful for the opportunity to participate. As we return to our headquarters, we carry with us the lessons learned, the connections made, and a renewed passion for delivering the highest quality HVAC products and solutions.